Recycling at Providence College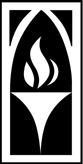 The Providence College Recycling Program strives to promote an environmentally conscious lifestyle to all members of its community through recycling and sustainability efforts on campus. Such efforts range from student recycling in dorms, to the recycling of materials on construction sites, to the creation of a bio-retention swales that naturally filter rain water.
This portion of the Recycling webpage is dedicated to providing information about the wide range of recycling and sustainability efforts that occur on campus. The links to the left provide further information regarding the how and what of recycling on campus, in addition to recycling statistics, and articles detailing the College's large-scale recycling efforts.
The Recycling Program at Providence College is successful due in large part to the efforts of the many members of its campus. The program appreciates all of such members who do their part to reduce waste and energy use, reuse materials, and recycle.