Information for Faculty Staff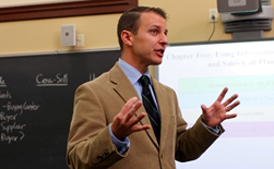 The faculty and staff of Providence College are an integral part of the recycling efforts on campus. All members of the faculty and staff should be familiar with recycling procedures in offices and at events. Additionally, faculty and staff members should try to reduce waste and energy when possible.
This portion of the webpage is dedicatd to providing information to faculty and staff members regarding recycling on campus, in addition to tips and links for waste and energy reduction.